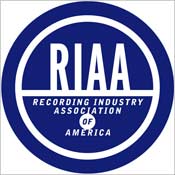 Continuing on the music theme for my forthcoming book, and the disruption caused by the Internet to established industries…
In 1996, the song 'Until it sleeps' by Metallica became the first track to be illegally copied from CD, encoded as an MP3, and made available on the Internet by a user operating under the nickname 'NetFrack'. NetFrack announced the revolution in music piracy to Affinity disk magazine, a diskette based news sheet circulated in the computer underground:
I've thought of the idea of somehow pirating, music. … The problem in the past … was HD [hard disk] space. … We eliminated the size constraints. We use a new format to compress our music. The MP3 format.
The development of the MP3 marked a pivotal moment in the history of the recording industry, ruining distribution and business models, and challenging the future of the major labels. This revolution, as with much else in the digital upheaval, started in the early 1970s. Continue reading →